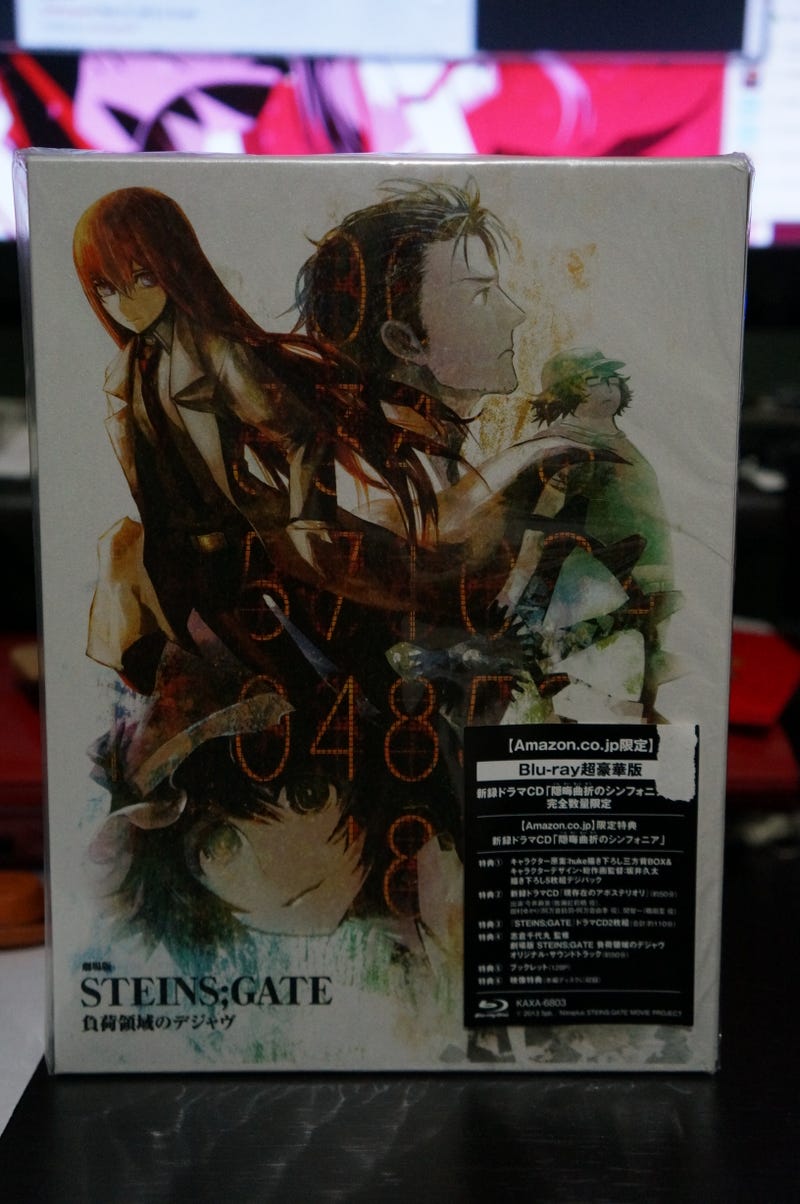 The Amazon.co.jp Steins; Gate LE comes with an extra Drama CD (absolutely useless to me since I don't understand it but >.> I couldn't help it).
The LE comes with an artbook with some interview, forwarding, short novel, fan art and artwork from the show.
Inside, you'll find 3 Drama CD, the soundtrack and the movie.
And the best part is the box. Has a nice silk like outer shell.