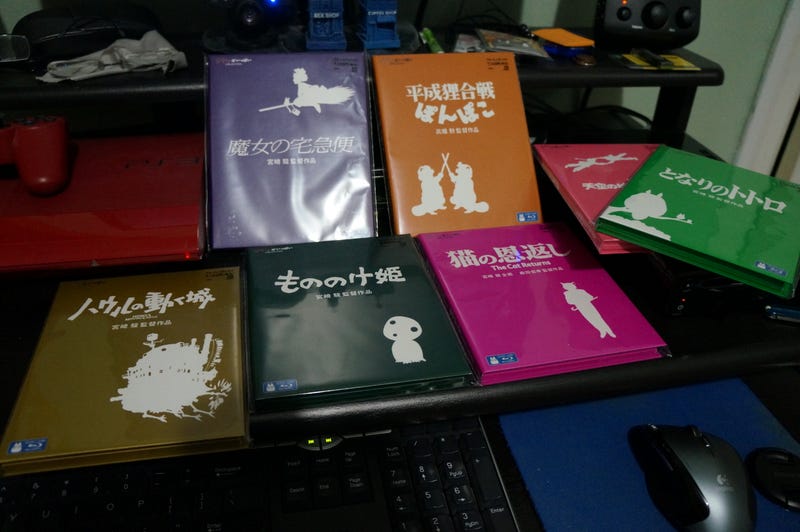 An additional 7 more movies onto my collection. Feel free to try and guess but some are pretty obvious.
And one of the movie that many fans are dying to have on Bluray:
Ooooo, which one could this be?!? Warriors of the Wind?
It's Princess Mononoke!!!
And now, my whole collection. Just a few more titles to go.